Be Guam's "eyes of the reef!"
Learn how to report reef impacts, such as coral bleaching, coral abnormalities, algal blooms, and other reef impacts to our local reef managers online.  A great way to take action to help protect our island's coral reefs!
Sign up for training on our Home Page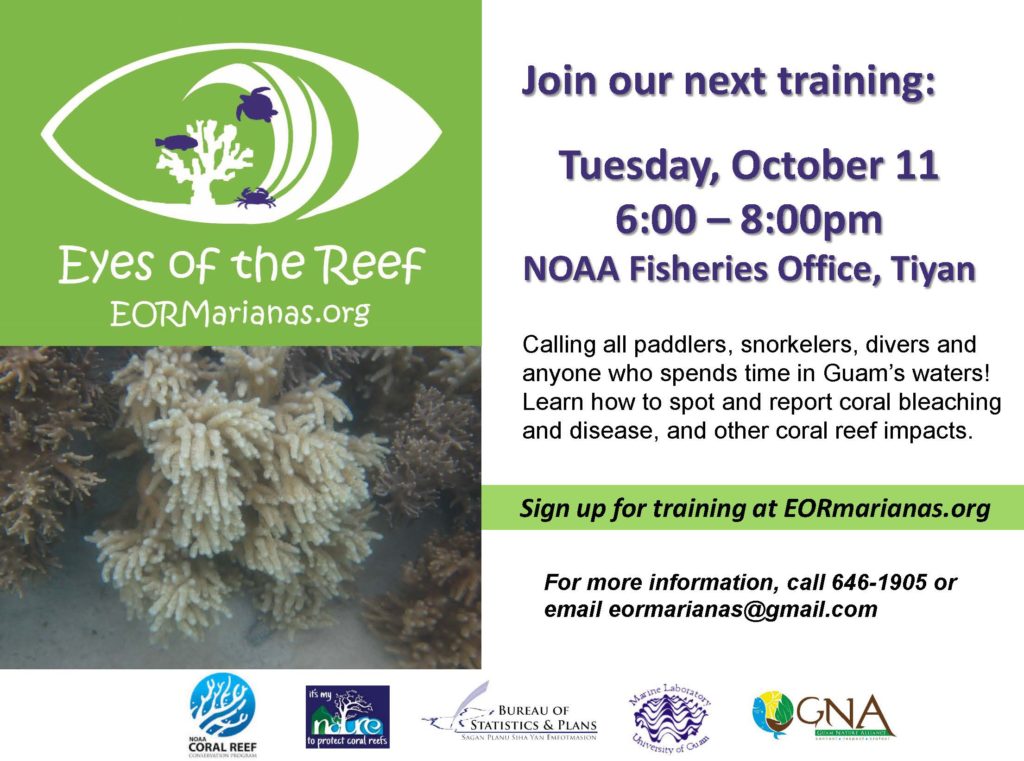 Class Training Session:   Saturday, August 20, 2-4pm at MDA Dive Shop.
Field Training Sessions:  Friday, August 12, 3pm, beach behind Nana's Cafe/Sails BBQ, Tumon
                                                  Sunday, August 21,  8am, beach behind Nana's Cafe/ Sails BBQ, Tumon