We need YOUR eyes on the reef!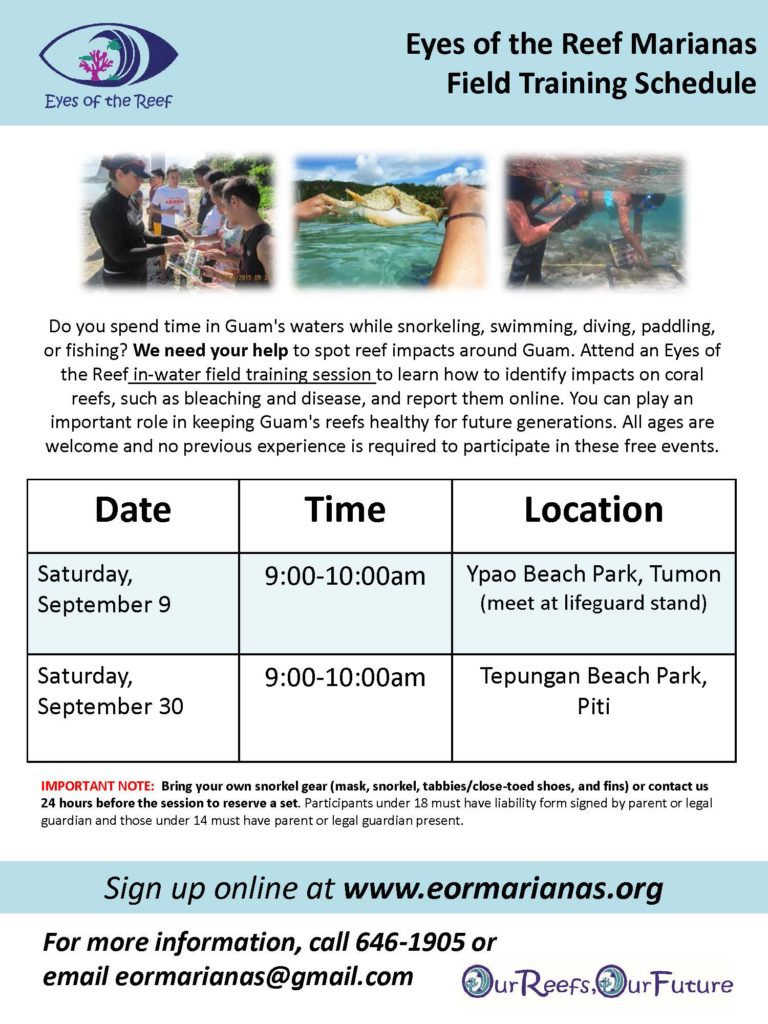 Class Training Sessions:  Learn how to report reef impacts, such as coral bleaching, coral abnormalities, algal blooms, and other reef impacts to our local reef managers online.  A great way to take action to help protect our island's coral reefs!
Field Training Sessions:  Join us in the field to learn how to spot coral bleaching and other impacts that you can  report online.  We'll have marine biologists lead a snorkel tour and point out coral bleaching, coral disease, and other impacts so participants can recognize and report them!  Whether you're out snorkeling, paddling, diving, or even fishing, your report can make a difference!  Online reports can help local reef managers track coral bleaching and prioritize management actions to protect our coral reefs.  All participants must sign a liability release form.  If age 13 and under, participant must be accompanied by a trusted adult and have their liability release form signed by their parent.  Liability release forms will be available on site at field sessions.
Directions to NOAA_Fisheries_Guam_Field_Office (pdf)
Fill out this form to participate in upcoming training sessions:
We are currently working on website content.  Please bookmark this page and check back.
In the meantime, you can contact us at:
EORMarianas@gmail.com
or
671.646.1905